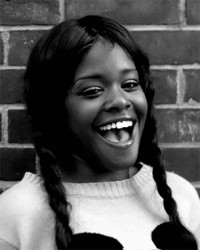 Azealia Banks has been chatting about the songs she's done with Lady Gaga.
Talking to Mix TV in Brazil, the 'L8R' hitmaker 'revealed' that they've completed two songs but she's not exactly sure what's going on with it all to be honest.
"I worked with Lady Gaga from afar," she explained. "We worked via email and via internet. We have a song called 'Red Flame' and we also have a song called 'Ratchet'. I don't know what she's doing it with it, but she's going to release it when she wants to release it, but I'm really excited about it."
She also talked about working with Kanye West too, so she's been pretty busy by the sound of it.