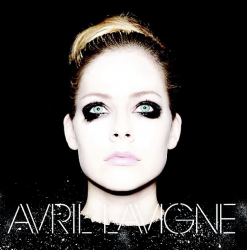 Grown Teenager Avril Lavigne has announced the track­list­ing to her new self-titled album.
You'll find the songs and the order in which they play right below this sentence.
1. Rock N Roll
2. Here's To Never Growing Up
3. 17
4. Bitchin' Summer
5. Let Me Go (Feat. Chad Kroeger)
6. Give You What You Like
7. Bad Girl' (Feat. Marilyn Manson)
8. Hello Kitty
9. You Ain't Seen Nothin' Yet
10. Sippin' On Sunshine
11. Hello Heartache
12. Falling Fast
13. Hush Hush

'Avril Lavigne' is now out November 5.