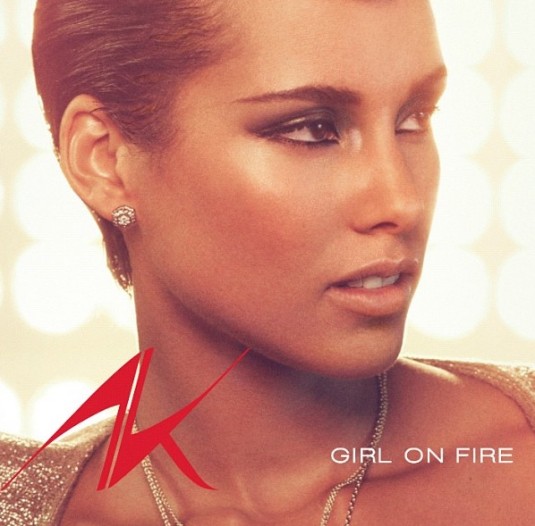 Alicia Keys has popped the artwork for her new single on her Instagram (of course she has).
For ease, we copied it from there and put it at the top of this 'news' story.
The artwork is for the title track from her forth­com­ing album 'Girl On Fire', which according to Idolator 'drops' on September 4, a couple of days before she performs it at the MTV VMAs.
'Girl On Fire', the album, is out on November 27.