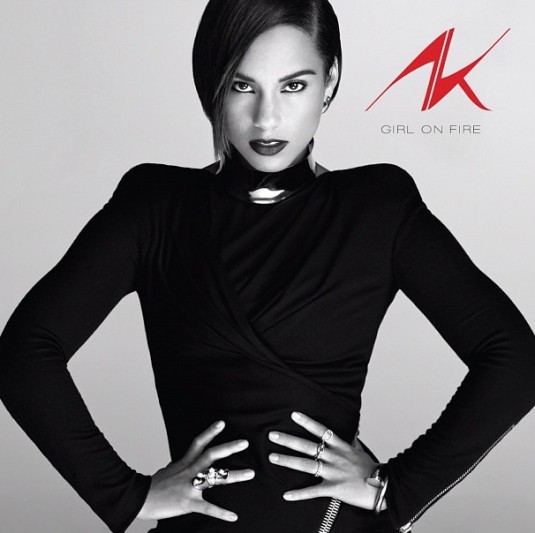 Alicia Keys' new album 'Girl On Fire' now has some cover art and a release date.
'Taking to Instagram and then Twitter because she must have it set up to post on both' she 'revealed' the above image as well as the release date of November 27.
The pose is quite nice in a 90s catalogue kind of way. Not sure about the logo, mind you.