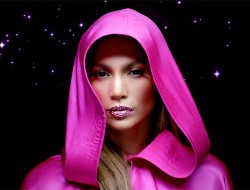 Dancing, loving and dancing again chanteuse Jennifer Lopez has given some advice to her replace­ment judge on American Idol, Mariah Carey.
As Contact Music reports, the 'No Me Ames (Tropical Remix)' singer used her airtime on Entertainment Tonight to advise her best friend Mariah to "speak from the heart".
"It's just about being relaxed and being yourself", J to tha L‑O mused. ''So long as she's honest and is just herself, I think she'll be fine."
Of course, Mariah is not known for mincing her words. Especially when it comes to a certain 'triple-threat' Latina. Let's take a moment to revisit the amazing moment where she pretends not to know who Jennifer Lopez is.
What a woman.