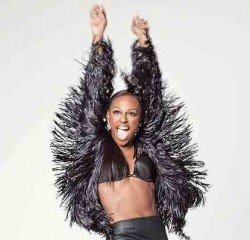 'Let It Go' hitmaker Alexandra Burke will release a new (free) EP called 'New Rules' on August 29 she's announced via the medium of Twitter.
The EP — which will feature six songs — will be available exclus­ively on the Daily Mail website for 48 hours.
:(.
Still, there should be one or two good songs on that EP and perhaps some slow jams that might grow on us after a while.