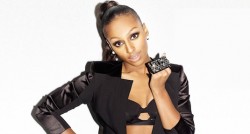 OK! reports that 'Sitting On Top Of The World' hitmaker Alexandra Burke parted ways with record label RCA so she could do more R&B.
According to 'sources', Alexandra wanted to go in a more urban direction, while RCA wanted her to do more pop.
"We were in nego­ti­ations with Alexandra over con­tinu­ing her rela­tion­ship with RCA," said a spokes­per­son. "However, the two sides had differing views over the best creative path for Alexandra to take. As a result, both sides have parted amicably."
Sounds likely.
Alexandra recently signed a US man­age­ment deal, so at least she's cleared that elephant from the room.