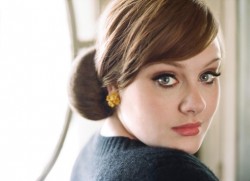 Adele's 'Rolling In The Deep' has gone to Number One on the US Billboard chart, giving her a sim­ul­tan­eous chart-topping album and single in America.
She's only the second UK artist since 2000 to achieve the feat, following Leona Lewis in 2008.
According to Music Week, 'Rolling In The Deep' is also only the sixth US Number One single by a British musician this century.