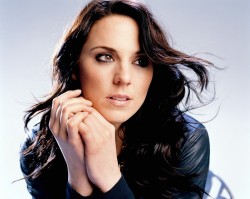 'Melanie C' has premiered a thirty second clip of a new song entitled 'Rock Me'.
The former Spice Girl has recently taken a break from the whole pop star malarky to act a bit on stage, but has been working on a new album for the past few months.
It's rumoured 'Rock Me' won't appear on the album, however, and is instead being used to soundtrack German TV channel ZDF's coverage of the FIFA Women's World Cup.
The dance influ­enced track was co-produced by Andy Chatterley and will be released on June 24.