When we say 'you've got to hand it to them', we mean 'it' in the sense of 'an award for somehow getting one of the worst singles of 2008 into the Top 30'.
But don't leave it to us to hand out the plaudits — let's have a look at their MySpace.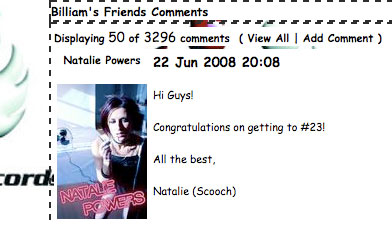 It's magical, isn't it, how so few words can say so much.