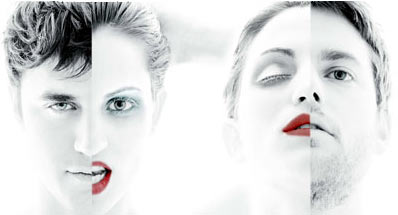 You would not believe how many times over the last year or so we have meant to write a thing here on the Popjustice frontpage saying, very simply, that Dragonette are brilliant at making bright, inter­est­ing and very danceable modern elec­tronic pop music.
For some reason (we were too busy watching Girls Aloud videos on YouTube) we never got around to it, but a plug on yesterday's Record Of The Day has given us a kick up the arse.
You can hear three tre­mend­ous Dragonette songs at their MySpace: myspace.com/dragonetteband.
They will be releasing records in the UK at some point in the near future (they have signed to Mercury) but for the time being they're per­form­ing a series of pop concerts and you should try and see them if you can. They're at 93 Feet East this Friday evening, for example. Perhaps you could go and see them before you come to Club Popjustice.