Controversially, Sugababes are releasing their new single on a USB stick — the sort of action usually reserved for trend­set­ters such as Hadouken! and Keane. To avoid confusion, the 'Change' USB has been packaged to look a lot like a CD single might.
In fact it looks like this.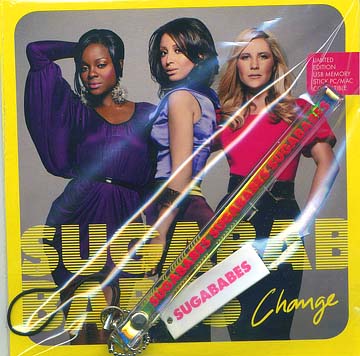 Anyway we have five Sugababes USB singles to give away — the prize fund totals almost twenty pounds on this one, viewers — and we are giving them to YOU.
If you would like to win yourself a Sugababes USB thing email us at [email protected] and tell us what you did at the weekend. Whoever had the worst time wins.
Please include your name and postal address in your answer. (Your name and postal address does not actually be part of your answer, FYI.)