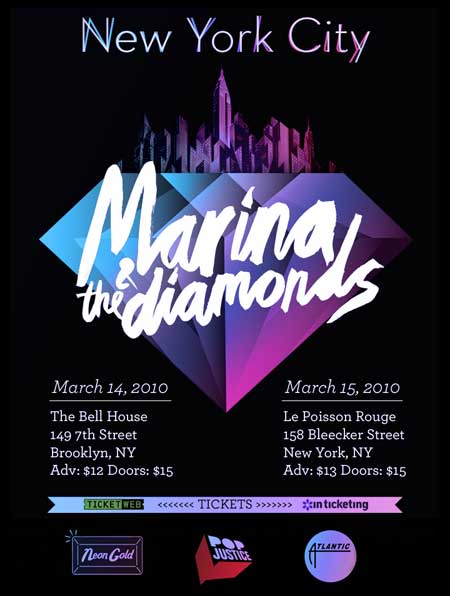 Marina & The Diamonds will be doing gossip magazine cross­words* on a flight to JFK next month so that she can play two pop concerts in New York City, and we've got a Popjustice logo on the poster which basically means we can give some ticket/guestlist place things away to Popjustice readers.
'Amazing'.
If you're in New York and fancy coming along email [email protected] making sure you include your name and email address. Tell us your favourite Marina tune as well.
* Crosswords are becoming something of a rarity in gossip magazines these days, it's very sad.