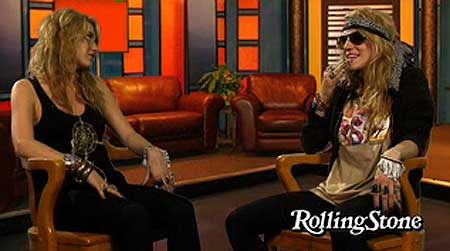 Rolling Stone's website have decided to get Ke$ha to interview herself for some 'video content'.
As you know, popstars acting badly is bad enough, but a popstar acting badly as they interview another version of them­selves acting badly in the role of inter­viewee is so 'next level' in its badness that within thirty seconds you're wondering whether your brain — or popular culture — will ever recover.
Click here for Ke$ha inter­view­ing Ke$ha.
Speaking of popstars acting badly, here's Alex Gardner in his new video for the v good 'I'm Not Mad', acting being stuck in a room of mirrors.
httpv://www.youtube.com/watch?v=0Ly_Us6MOEM

He flew to LA to shoot that video.