So if we said to you, "how do you fancy an album that sort of bridges the admit­tedly-not-very-big gap between Robyn, Kylie, The Sound Of Arrows, The Current Will Young Album and The One Sam Sparro Song People Liked?", what would you say?
Well you might say "oh that could be quite good, but has anyone I've heard of done any songs on it?".
And we would write you a list that looked a bit like this:
» Richard X
» Hannah Robinson
» Steve Anderson
» Richard 'Biff' Stannard
» Ash Howes
» Isabel Guzman
» Carl Ryden
» Karen Poole
» James Wiltshire and Russell Small (YES THE FREEMASONS)
» Kylie Bloody Minogue
And you might then say, "well I would quite like to give that a spin". And we'd say the album's by this 28-year-old French popstar called Christophe Willem who won the French version of Pop Idol a few years ago and did that weird 'Sensitized' duet with Kylie and now seems to have hit his stride with this, his third album, which is out this week.
We'd say the album's called 'Prismophonic'.
We'd show you the artwork.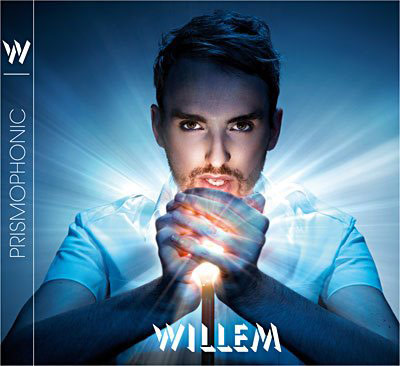 We'd play you one of the album's best songs off YouTube.

[youtube]C2XQun78SFI[/youtube]

We'd link you to Spotify where you can listen to the whole album in full.

We'd link you to UK iTunes where you can buy it if you like it.

You'd say "thanks for that, this is really good".

And then we would go shopping.