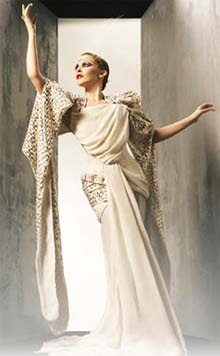 There are some new names (they're mostly old to be honest) on The Popjustice Almighty. Here's is how they have earned their places.
1. Kylie

We cannot tell you yet why she is there at Number One but she is def­in­itely there and with very good reason.
2. Girls Aloud

We can't tell you about this either.
3. Alphabeat

Actually, we probably aren't allowed to tell you about this one, either. This isn't going very well, is it?
4. Roisin Murphy

Here's something we can say: that the album shaping up to sell around eight copies is all the more annoying since, having now heard it in its entirety, we also know that it is one of the best albums of 2007. There is one song with what sounds like a Bobby 'O' sample in it but it might just be 'an homage'. Anyway that's a very good song indeed.
5. Robyn

At the V festival last weekend she hit her little drum so hard the poor thing broke. Poor Robyn. Still, looks like she's still be in the Top 3 this Sunday…
We could not explain ourselves any more fully.