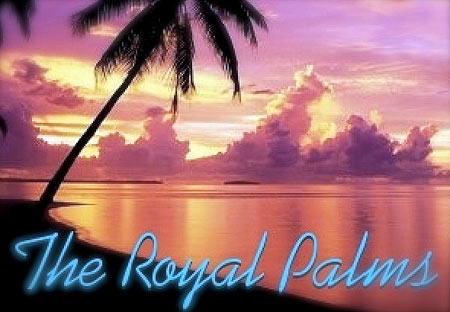 We're rapidly losing patience with acts attempt­ing to shroud their movements in mystery (it almost makes us long for the dark, depress­ing days of 'clearly visible bands standing against brick walls or on fire escapes') but an email from The Royal Palms caught our eye earlier this week. "YACHT ROCK IS BACK!" it screamed. "Hope you're well. Two artists you've featured pre­vi­ously on Popjustice have combined for a new project called 'The Royal Palms'. We thought it might be up your street. Lots of love, RP xxx."
As it turned out, the two songs they sent over — 'High Class Lady' and 'Hot Air' — were both HIGHLY LISTENABLE AND AMAZING.
httpv://www.youtube.com/watch?v=qE8mn8_PppU

httpv://www.youtube.com/watch?v=3WnqUZ4DoV8

We got back in contact with the band informing them that they were being a pain in the arse. They said, "we want to tell you who we are, but can't right now. It would be a real honor if you were the first to blog us". Note that the 'honor' is either a delib­er­ate red herring or the band is at least slightly American. We informed The Royal So-Called Palms that they were being annoying and said that if they wouldn't say who they were, could they at least say who they weren't. They apo­lo­gised for being annoying (if only more popstars would apologise for being annoying — JUST IMAGINE IT), and sent us this list of acts they're not.
— Rupert Holmes (but we are con­sid­er­ing covering the Pina Colada song)
— The Feeling
— Same Difference
— Christopher Cross
— Milke!!
— Tommy Sparks (although he could have 'yacht rock' potential)
— Scissor Sisters
— Mystery Jets
— Samantha Mumba
— Blake Fielder-Civil
So, what do you reckon? Palladium seems too obvious, for a start. Send us your ideas at [email protected] and perhaps you will one day be featured in a press release in which it is claimed that The Royal Palms have "had the web guessing" etc etc etc.