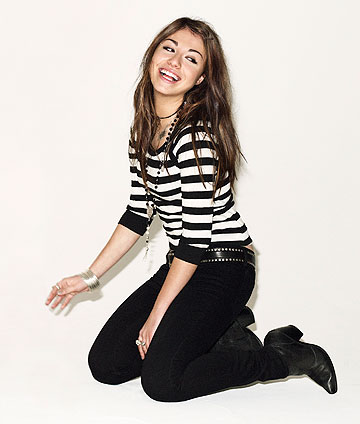 Her career, exiting stage left. No, we're joking of course. Her album's just gone to Number One in Australia and her next UK single is 'Save The Lies', which sounds like Rod Stewart and would have been a better choice for the first single anyway.
So what is she looking at? Fortunately we have been sent the pho­to­graph in hi-res so we can take a closer inspection.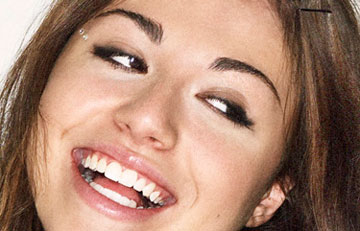 No, still nothing. Let's zoom in further.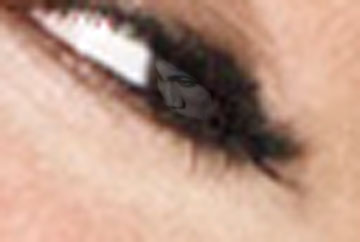 So there you go. Gabriella Cilmi is looking at Nelly looking at a lovely kitten.