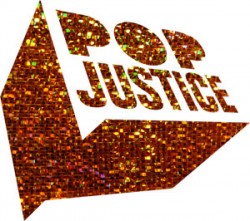 Push the rock to one side, point us in the direction of Judas: Popjustice is back.
What's different
We had a think about what we wanted the site to be, and we decided that it should be the sort of place you could come for five minutes every day, then go away knowing that you had a pretty good idea about what was happening in pop.
So we're doing more stuff, but we're putting emphasis on the inter­est­ing or funny or stupid or amazing or horrific stuff just like we always have done.
What's not different
We still write amazing stuff about amazing pop and amazing stuff about not-amazing pop. We've revised our About page which might be an inter­est­ing read if you've got a few minutes spare.
There are lots of fiddly things we still need to sort out and get right and all that sort of thing but we hope you like the new stuff.