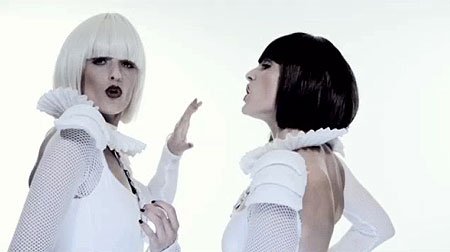 A few people have got in touch with us recently either plugging or asking for our thoughts on the new single by Barbarellas, aka former B*Witched members Edele and Keavy Lynch.
As a rule we tend to steer clear 90s warble merchants flogging 2010s comebacks as they have a dis­tress­ing habit of being uniformly awful but the Barbarellas single 'Body Rock' is actually really rather incred­ible. Well it's mostly incred­ible. Alright, it's partially incred­ible. The song is basically a com­pletely amazing chorus with some slightly less amazing other stuff thrown in, but that is a descrip­tion of life itself as much as it is a summary of the new LynchX2 single and life is pretty fun for the most part so let's give Barbarellas a chance.
Anyway here's the video. Give it at least until the first chorus.
The end.
More Barbarellas:
» Their website.
» Their MySpace.
» Upon The Twitter.