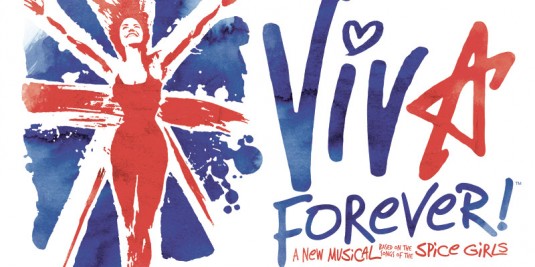 As Konnie Huq once said to a visibly dis­traught post-eviction Cher Lloyd: it was a night of dreams.
Like many a child of the 90s, my formative years were dominated by the Spice Girls, who defined my ongoing love affair with pop and set the standard for what it is to be – in the Popjustice parlance – fucking amazing. So despite a decidedly mixed fan response from the previews, I was still excited and optim­istic when I went to London for the official premiere .
It started well – my arrival at the Piccadilly Theatre coincided with the girls', leading to me briefly but con­spicu­ously 'losing my shit' around a metre away from the back of Emma Bunton's head, something which I am not ashamed to say was a highlight of my life.
The show was, alas, 2.5 hours of bum-clenching embar­rass­ment with far too many bland char­ac­ters, unne­ces­sary plot strands and awkward dialogue pauses punc­tu­ated by a few Ab Fab-esque laughs and, mer­ci­fully, some still-com­pletely ‑ncredible songs.
Here's what I learned.
Turns out 'Too Much' was about pubic hair all along
Having grown up with this song, I really don't know how to feel about this.
'

Headlines' is still shit
Even the most hardcore Spice apologist would have to admit that their flop 2007 single was a big dis­ap­point­ment. So why does it get pride of place in this show? Not only is it performed in a medley with 'Mama' and 'Goodbye' (quite nice actually), it gets wheeled out again at the dramatic climax of the show. Five years on it still really, really isn't strong enough to merit that much attention.
You can't really crowbar 'Spice Up Your Life' into a non-Spice narrative
Unless of course you abandon said (flimsy) narrative alto­gether and turn it into some kind of acid-fuelled Spanish carnival number. In fairness, this was the most energetic part of the show, but it made the plot of Mamma Mia look entirely plausible.
No Spice Girls song should ever, ever be performed as an acoustic guitar number
Especially not the majestic 'Viva Forever', which everyone knows is their very best song, and despite being the title of the show gets dis­ap­point­ingly short shrift here.
And finally — true as it ever was — Victoria Beckham seriously needs to cheer up a bit
Not neces­sar­ily pertinent to the merits of the show, but nev­er­the­less. You're a Spice Girl love, act like it.