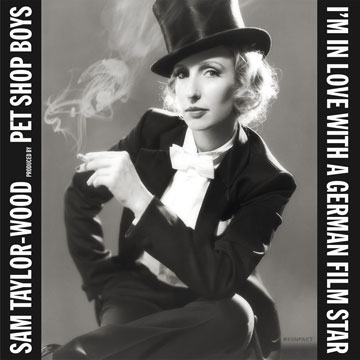 We've got 'I'm In Love With A German Film Star' as Song Of The Day today.
The clip that you can listen to (also below) was edited by NEIL TENNANT HIMSELF so in a way it's like
an official promo-only 60-second version of the song to go alongside
the other mixes. It shows up as '(webedit)2' in iTunes, so that is what
it is called.
[audio:german.mp3]
Also for cla­ri­fic­a­tion we should point out that this is a Sam Taylor-Wood single and the Pet Shop Boys have just produced it, it is not a proper Pet Shop Boys single etc etc. We've had a listen to the mixes now, too — Mark Reeder's 'Stuck In The 80s' version is a bit of a stormer. But more import­antly…
THE NEXT NEW PET SHOP BOYS STUFF YOU HEAR WILL BE PRODUCED BY XENOMANIA OMG OMG
Neil Tennant takes pictures of Xenomania's ducks when he is down at the studio.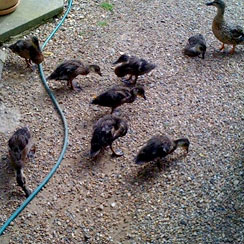 Amazing.