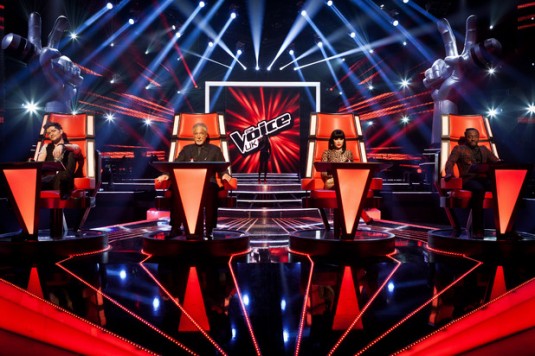 As the first UK series draws to a close it's almost time for the BBC to address the relative failure of The Voice.
Here I'll take a look at what happened to the BBC's new baby — this 'credible altern­at­ive to the X Factor' — over the first series on our shores, and try to find out why it just hasn't clicked with the public.
The Early Marketing
After the BBC had won its bidding war with ITV for The Voice format there was an online buzz regarding what we might expect.
As soon as the initial trailers had aired the public were teased relent­lessly — spe­cific­ally online — with constant updates that The Voice was on its way and was going to offer something more than The X Factor. It would offer cred­ib­il­ity and substance over style.
At times it felt as if it was trying to single out X Factor fans as people who wouldn't enjoy this show. The X Factor is a fairly popular show. Was this The Voice's first costly error?
The Coach Selection
One sig­ni­fic­ant pre-show error was the coach selection process. The news that Will Young was a potential candidate for the show was met with excite­ment. Will Young is the popstar it is hard to dislike, always coming across as funny, polite, sincere and most import­antly for a show like The Voice, honest. He has also exper­i­enced a TV song contest first hand, a key point for anyone expecting the coaches to truly relate to the contestants.
There was a col­lect­ive sigh of dis­ap­point­ment when the producers went for a rockier altern­at­ive, that being Danny from The Script. The casual TV viewer would fail to recognise Danny from The Script if he turned up at your door, intro­duced himself as Danny from The Script and joined you on your sofa to watch the show with you. Disappointing all round. Besides, I've seen rockier pre-prepared super­mar­ket salad.
The Saturday Night Entertainment
Or more to the point, the lack of it. If the BBC wants us to stay in on a warm spring Saturday evening to watch TV they need to make that TV unmiss­able. The Voice certainly didn't do that. Theatrics were actively dis­cour­aged. At one point even will.i.am called for more lasers and missiles and that's what we wanted too — more lasers and more bloody missiles. The whole show was so dry, with little or no chemistry between the judges and constant awk­ward­ness between the presenters and the totally stiff contestants.
The shifting time slot didn't help matters either. First it was a prime-time show up against Britain's Got Talent (where it actually held its own for a while) before moving to a teatime slot in order to make way for its main rival's finale, the football and Eurovision. If they felt it was unable to compete, coupled with the lack of enter­tain­ment value, maybe a better slot would've been a midweek evening when it would be competing with something along the lines of 'Snog, Marry, Avoid' or 'The Exclusives'.
The No-Gimmick Gimmick
The Voice is a contest that, as the BBC thank­fully remind us on a constant basis, is 'all about the voice' so would be offering no gimmicks.
That's why I was so pleased to see a lack of any gimmicks such as spinning chairs, boxing rings and coach col­lab­or­a­tions to name but a few.
In reality it was when the main gimmick of the blind auditions had finished that the show became formulaic and uninteresting.
The Big Names
As the series reached the semi-final stage it was time for the BBC to pull out the stops and book a couple of star guests per­formers in the form of Kylie Minogue and Cheryl Cole.
Unfortunately this didn't really pull in the viewers either and their per­form­ances further served to highlight the fact that in order to entertain the masses, some on-stage theatrics, some dancers and a sprink­ling of star quality is more important than relying solely on vocal ability.
Cheryl and Kylie were both heavily aided by backing tracks during their star turns and this notion is com­pletely against everything The Voice stands for in its quest for vocal talent cred­ib­il­ity, but but I didn't care a jot.
The Results Show
I'm not sure what pre-recording the results show achieved other than saving money and further neutering the already scarce tension and atmosphere.
It allows time for online spoilers to surface, a flaw in the format of which even Jessie J has fallen foul, and if you've already heard the results why would you tune in to see what happens, par­tic­u­larly when there is no sing-off in the results show and therefore no drama and certainly no tension when the losers are announced.
Remember this classic X Factor sing-off moment? The Voice is crying out for a meltdown or, you know what, sod it, something, anything remotely enter­tain­ing to happen on the Sunday night show!
The It's Just Emotion Not Taking Me Over
In its efforts to dis­as­so­ci­ate itself from sob story blubathon TV we get with X Factor it seemed The Voice had stripped the con­test­ants of any emotion and with it any sense of character.
For instance when getting the boot from the show — and thus a shot at their supposed dream — why the constant lack of emotion from con­test­ants? After the wailing of the first week it's as if the producers took a glue gun to their tear ducts to prevent them from crying at all, as they depart with some brief 'thanks for the oppor­tun­ity' spiel and off they go on their merry way. That kind of take it on the chin attitude is unnatural and frankly, scares me a little.
*
So those are the main areas where the show has, for me, been a letdown.
There have been mumblings this week that the show will be tweaked for series 2. I would suggest that it needs more than just a simple tweak. Last weekend's show preceded the Eurovision final and the gulf in enter­tain­ment factor between the shows was plainly evident. I'm not sug­gest­ing that The Voice should com­pletely go for the high camp approach but I do hope that someone at the BBC connected with The Voice watched Eurovision and took note of some of its charms.
I wonder if any of these tweaks will include a lineup change for the coaches? Looking back now, Will Young must think he has had a lucky escape and whoever the BBC approach next may consider it a poisoned chalice. Let's hope the next coaches, whoever they may be, are prepared to not just play it safe and tow the company line. It would be nice to see someone with a little more life in them who will cut loose from time to time and tell it like it is. Right now the coaches all seem to want to be undeservedly nice to con­test­ants in order to dis­as­so­ci­ate the show from having a Nasty Nigel / Simon Cowell character.
On a positive note Jessie J hasn't been as annoying as I had initially feared and I've actually rather enjoyed odd moments from will.i.am, but he needs to be encour­aged to come out of his shell more and needs something a little extra to make his 'brand' work on British TV. Also, it's never a good thing when this man…
…calls you ridiculous.
I can see what you were trying to do with The Voice here BBC. I can see your noble quest to give someone who might have a great talent but doesn't get the breaks due to their unfor­tu­nate uncon­ven­tional looks, but you really need to make more of an effort to make it enter­tain­ing at the same time.
It's hard to argue with 6 million talent show fans switching over. Let's hope they haven't switched off completely.