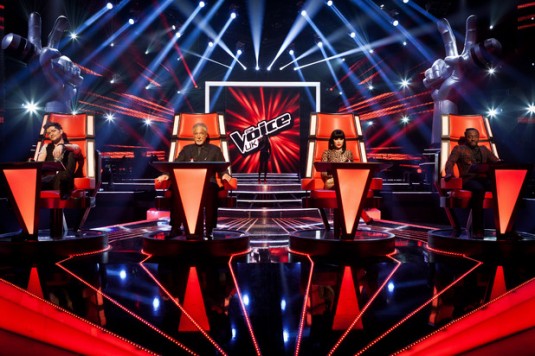 The singer from The Script has been chatting about The Voice, and its winner, Leanne Mitchell.
Here's what he has to say.
"She won the show, you know, in the final she was tech­nic­ally the best singer. Was she tech­nic­ally the best artist? No. But that's just my opinion."

"She's got an amazing voice, but I couldn't see her exciting 80,000 people for an hour and a half. There were people like that on the show, but they got voted off, and it's quite hard."
The singer from The Script seems frus­trated that other people got voted off. But the reason those people — the enter­tain­ing ones with weaker voices — were voted off is that this is what The Voice told its audience to do.
The Voice set itself up as a show that would find singing talent and ignore any idea of how much people wanted to look at the singer. Perhaps a boring singer like Leanne Mitchell winning the show — while the infin­itely more enter­tain­ing Butteries of the show were voted off — was one of the show's few real successes.
But if The Voice can't deliver on its desire to provide a decent launchpad for someone with a tech­nic­ally good voice, what is the point?
You could say, "well by the same token, how is it alright for The X Factor to produce stars com­pletely lacking in 'x factor', like Matt Cardle?". But:
1. It's not alright for The X Factor to produce Matt Cardle, as we've discussed endlessly elsewhere, and even 'boring' artists like Leona still have something about them that makes them kind of special, even if it's just a weird aura of amazingness.
2. Despite the way it takes into account the various aspects of an artist's existence and usually cari­ca­tures whatever's there to within an inch of its life, The X Factor is still broadly a singing com­pet­i­tion. It hasn't attempted to prove its worth by claiming <not> to be something, and it hasn't disin­genu­ously gone after viewers by pre­tend­ing to be different to (or cul­tur­ally 'better than') an existing programme.
In fact, like the worst kind of political campaign, The Voice tried to define itself by what it was not from the very beginning. The message was that The Voice was somehow necessary. It was about singing talent, not any of the stuff that goes with it. It was anti-gimmick, although of course the only part of the show that set it apart from other reality pop shows — the blind audition — was a bigger gimmick than anything you'd find on a com­par­able ITV1 show.
In any case the result was a pretty shoddy set of finalists, many of whom lacked any x‑factor-with-a-little‑x. Nobody wanted to see them live. Why would you when 'it's all about the voice'? The arena tour was cancelled after poor ticket sales.
Meanwhile the only real star to have come out of The Voice is Tyler James, who had already been managed by Simon Fuller, signed to Island, and released several singles and an album by the time he was even on the show. So much for The Voice nobly unearth­ing unpol­ished talent.
So if the show is pointless, if it can't launch new stars, if people don't want to see it live, and if even the judges admit it's a waste of time, why have a second series? Because it was such a ratings giant?
The BBC should cut its losses, ditch plans for a second series and move on. It won't, of course, and we're already starting to feel sorry for the contestants.