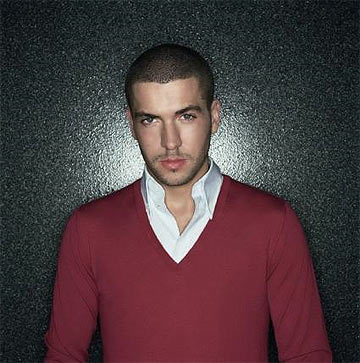 Let's have a look at what members of the Shayne Ward mes­sage­board have to say about the trauma of insect bites.
Jen_Jenz:
"BITES!!! doin my head in! they're all sooo itchy n spesh hate it wen ya lyin in bed n ders 1 dats well itchy n ya cnt get 2 sleep coz of it grrr! ive counted about 8 so far on me!"
Alyssascamp:
"Actually yeh i am ive got like 4 on my arms and 6 on my leg!! some are mosscotio bite still from greece"
Jen_Jenz:
"mine r probz from friday nite coz i was sittin outside at dis party n i kept feelin d mossies on me"
Xx_Lisa_xX:
"I was camping a few weeks ago and there were midges every­where! It wasn't even an enjoyable camping trip because of them."
Jen_Jenz:
"I didnt even no flies cud bite ya?! lmao can ya get mossies in dis country?"


Conclusion: Fans of Shayne Ward enjoy camping, holiday making and outside raves. They are also covered in ticks and bugs.
This is a thing from today's edition of Popjustice Mobile, which also includes Song Of The Day, a roundup of today's events in pop history, a terrible joke about Alesha Dixon, and career advice for 'Christrina' Aguilera. More details here.