This morning we received images of Sean from Same Difference. They are pho­to­graphs promoting the snappily titled 'CHECKUM The Famousmales Testicular Cancer Awareness Campaign in Association with Macmillan Cancer Support'.
We cannot print the whole photo. It is just wrong. We've cut it off just where it starts to go really wrong, ie the business part of his left nipple.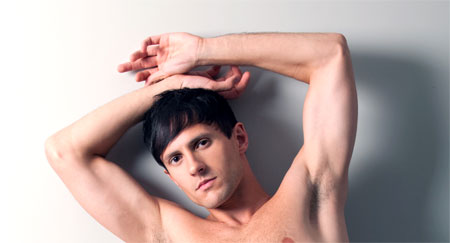 Seriously. We know you think you want to see the rest of it but you don't. It is not 'bad', per se, just wrong.
SO VERY VERY WRONG.
But kind of right.
BUT OH GOD SO WRONG.