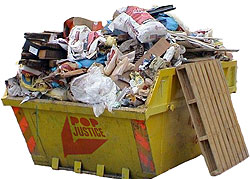 Hold onto your hats:
» Cheryl Cole has not left Girls Aloud. (Digital Spy)
» Staff at the Pontypridd dole office mocked a young Tom Jones for his pop ambitions. (BBC) Dole office staff and careers advisors certainly get a bad press when it comes to pre­dict­ing future pop success, don't they? You always read singers going "I was told to get a job in an office! I've had the last laugh!". However what you need to remember here is that careers advisors hear kids wanting to be popstars every day of the week. They are, in fact, usually spot on when they suggest that being a popstar might not be the best career move. To balance things out for careers advisors and dole office 'clerks' there need to be some inter­views with people in sup­posedly 'boring' jobs, in which they say "I told them I wanted to be a singer and they just laughed, and to their credit they sort of had a point, I've got a terrible singing voice and this office job suits me just fine".
» Friendly Fires have recorded half a new album. (Radio 1 Newsbeat) Let's hope it's the first three tracks, track six and the album closer as those are tra­di­tion­ally 'the best ones'.
» Cliff Richard has recorded a swing album. :( (Digital Spy)
» Tragically James Corden will not appear in a remade version of New Order's 'World In Motion'. (The Sun) He thinks it would be shit. He is right.
» Steve Lamacq has stuck his oar in on the whole 6 Music 'business'. (Guardian) He makes some good points. Well done Steve Lamacq.
» Florence's new 'Dog Days Are Over' video features some large hair. (The Sun)
» Pink Floyd and Queen might leave EMI. (Business Week)
» 'And finally', Lady Gaga went on an aeroplane and was wearing some out­land­ing clothes and her legs started swelling LOL. (The Sun)
And that's your lot.