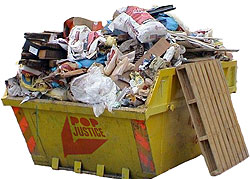 Hold onto your hats:
» A song called 'In My Head' at Number One? We wouldn't 'derulo' it out. (Radio 1) (Lady Gaga's 'The Fame' is at Number One in the albums chart AND QUITE RIGHT TOO.)
» Global Songstress Leona Lewis says that she likes being known as an enter­tainer. "I don't really call myself a popstar," says the Global Songstress. (Digital Spy)
» The Sun have a pho­to­graph of John & Edward not looking like absolute fucking morons. (The Sun)
» Lady Gaga will get on a plane to go to a concert at which she is per­form­ing. (Daily Record)
» N‑Dubz will be changing their look for when they break America. (The Sun) Perhaps they could consider changing their music, too. And their lineup.
» There is something going around about Keisha Buchanan attempt­ing to sue over the continued use of the Sugababes name. (Digital Spy) If it's true, Keisha needs to find some better advisors 'pronto'.
» Groove Armada have been talking about the VERY GOOD Will Young col­lab­or­a­tion on their VERY GOOD new album. (Daily Star)
» Ellie Goulding had some sort of panic attack-style 'episode' when more than one person com­pli­men­ted her on her music. (Digital Spy) The Saturdays don't know how easy they've got it.
And that's your lot.