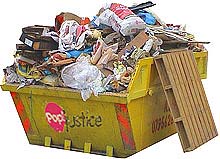 What has been going on in
the world of news?
» Leona Lewis
is about to be Number One in America, breaking a 20-year record.
Impressed? Someone on the Popjustice forums is already saying 'well
let's wait and see how she does with her second single'. (The Times)
» The Brit Award Winnig Taio
Cruz is still banging on about 'Umbrella'. (The Telegraph)
» Poor old Amelle.
:( (The Sun)
» Girls Aloud's
Kit Kat promotion continues. If any fans continue to wonder why after five big albums, countless sold out live dates, a string of awards and unpre­ced­en­ted critical acclaim people still can't quite take the band seriously, here's your answer. (The Sun)
» Back with Brit Award Nominated Leona Lewis -
'somehow' news of an
invest­ig­a­tion into the popular warbler's tonsils has reached the
popular press. (The Sun)
» Joss Stone:
annoying. Women who pretend to be lesbians: annoying. Joss Stone
pre­tend­ing to be a lesbian: *annoyin­gometer explodes* (The Sun)
» The Bangles and The Stranglers have been added to the bill
of Hard Rock Calling,
an event in central London which looks like it might well be the worst
music festival of all time. (Efestivals)
Slow news day.