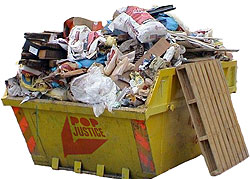 Eyes down, look in:
» The Haiti charity single has reduced Cheryl Cole to tears. (Metro)
» Robbie Williams' next single 'Morning Sun' is the slightly odd choice of official single for this year's BBC Sport Relief. (BBC News)
» Blur's manager has told a con­fer­ence at Midem that the Diet Coke ad featuring Duffy was a load of old shit. (BBC News) In case you missed it at the time, here's the toe-curlingly awfui 'making of' clip which should never, ever have been made public.
httpv://www.youtube.com/watch?v=MFiQF1QxHm8

»
In cel­eb­ra­tion of Australia Day, Gabriella Cilmi (WHO IS AUSTRALIAN) posed with an Australian flag. (Daily Star) The key point here readers is that you cannot tell whether she is wearing anything under­neath the flag, PHWOAR RIGHT LADS??? Tell you what, when you've finished knocking one out, why not pre-order Gabriella's excellent new single 'On A Mission'. No? What's that you say? "We're not inter­ested in her music but we quite like attract­ive teenagers, mind you if it's not Gabriella it'll just be someone else so we're not really fussed either way"? Really? Oh. :(
» BBC News have done a thing about streaming services like Spotify (and pre­sum­ably, before long, iTunes) being the future of music. (BBC News)
» The company behind Action Man have secured the rights to dis­trib­ute new Michael Jackson dolls. (Financial Times)
» Florence 'Florence' Welch is back in the studio with Paul Epworth, working on tunes she describes as "chemical and elemental". (Radio 1 Newsbeat)
»
Following Sunday's final issue of Observer Music Monthly, a roundup of the last month's music magazines. (Guardian)
»
It appears that VV Brown is releasing a comic book in April. (Twitter)
» Susan Boyle's cousin has impressed judges during auditions for the next Britain's Got Talent. (The Sun)
That's your lot. Except to say…
» In Israel a set of stamps has been issued depicting a range of native birds: Graceful Prinia, Goldfinch and Hoopoe. (Stampnews)