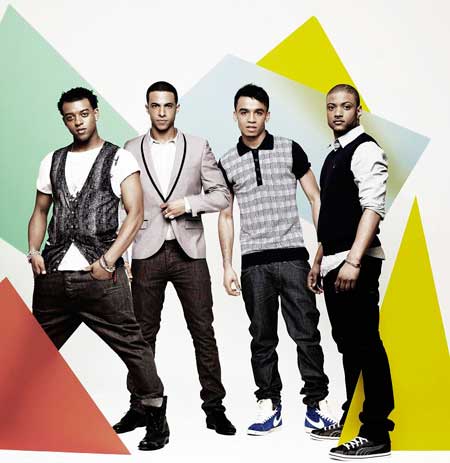 JLS are doing a gig at London's Hammersmith Apollo on Saturday, February 13 2009 (it's in the afternoon so you can do something inter­est­ing in the evening) and we have eleven (ELEVEN) pairs of tickets to give away.
Here's what you need to do to win.
1. Print this mask (click here for full size image).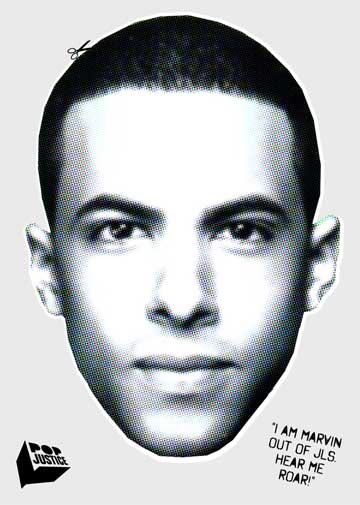 2. Take a pho­to­graph of yourself with the mask on your face. You may hold the mask with your hands or use soph­ist­ic­ated elastic tech­no­logy. You may even Sellotape it to your head. We are not fussy.
3. Email the pho­to­graph along with your name and age (winners under 14 will have to be accom­pan­ied by an adult over 18, full details at nokia.com) to [email protected] with I AM MARVIN OUT OF JLS HEAR ME ROAR in the subject line. We'll pick our favourite entries and winners will be notified by email. You'll get printable e‑tickets.
The End.
Why this concert is happening.
It's an endorse­ment thing JLS have done with Nokia, who are launching a 'Nokia 5800 Comes With Music in Chrome' exclusive to T‑Mobile. Some copied and pasted info: only available on T‑Mobile, the Nokia 5800 Comes With Music in Chrome is available from £20 per month and features a 3.2" touch screen, 8GB memory and a 3.2 megapixel camera. Nokia Comes With Music is an 'all you can eat' music service, giving users access to over 6 million tracks which can be down­loaded and kept forever.