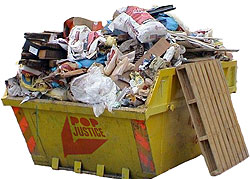 Hold onto your hats:
» 'I Just Love You More' hitmaker Kate Nash has lined up some small, intimate gigs, which is a shame as there is def­in­itely enough demand for a 28-date UK arena tour. (NME)
» David Byrne and Fatboy Slim's tribute to Imelda Marcos sounds pretty much like you'd expect it to sound. (Oh Rohin)
» Lady Gaga's Q magazine pho­toshoot has been going down a storm, as MTV's 'See Lady Gaga topless' news story shows. (MTV) WELL DONE EVERYONE.
» Campaigners are cam­paign­ing for copyright laws to be altered,
allowing CDs and DVDs to be ripped by consumers. A valuable piece of
cam­paign­ing there what with that par­tic­u­lar part of the law being so
strin­gently upheld. Why, it was only the other day that someone was
sent to prison for ripping the CD single of Girls Can't Catch's 'Echo'.
(RegHardware)
» Don't all come rushing at once: Foals have a new album on the way. (NME)
» This year's Radio 1 Big Weekend will take place in Bangor. (Radio 1 Newsbeat)
» Heat 4 clips from this year's Melodifestivalen are online. (#1 Hits From Another Planet)
» The whole business about Akon having his own show on Capital FM has gone a bit tits up. (Media Guardian)
» Rihanna's next album won't be another glooma­thon. (Neon Limelight)
And that's your lot.