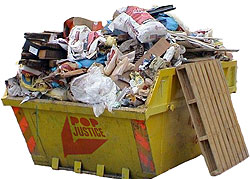 Hold onto your hats:
» There's lots of coverage of last night's Brits. The winners are here while, head and shoulders above the endless will-this-do think­pieces, this is the only summary worth a read.
» Paul McCartney says that he hopes Abbey Road studios can be saved by someone (subtext "not me"). (AFP) The Beatles were quite good and everything but it's probably time to let this one go — let's have an apartment block with a gift shop at the bottom by 2013 so we can all move on.
» Though she still hasn't announced the label she's signed to, Nadine Coyle says that she is per­fect­ing her solo album, claiming that she is inspired by the new Sade album. (Digital Spy)
» Rufus Wainwright has announced a new album — 'All Days Are Night: Songs For Lulu' will be out in April. (NME)
» Lily Allen still wants to quit pop music so that she can run her shop and record label. :( (Digital Spy)
» You can imagine that this humi­li­at­ing-for-all-concerned idea for 'video content' probably seemed like a good idea during a three hour meeting on Monday morning but, seeing it brought to life on the Brits red carpet, you have to wonder how bad the altern­at­ive ideas were. (Radio 1 Newsbeat)
That's your lot.