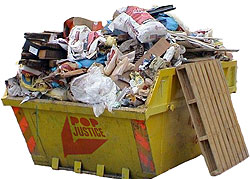 Let's hoist up our skirts and use the of recycled news:
» Rihanna has turned in a rather energetic per­form­ance of 'Rockstar 101' on American Idol. (YouTube)


»
LCD Soundsystem's James Murphy has told NME that he's sort of fine but sort of not fine with reality pop shows. (NME) COME ON MURPHY YOU'VE HAD LITERALLY A DECADE TO FIGURE THIS ONE OUT.
» The very good Delays have unveiled a new tune: 'Find A Home' is the first song from their new album. (#1 Hits From Another Planet)
» In yet another story pulled from this week's NME, MIA talks about how people say that she is similar to Lady Gaga but actually Lady Gaga isn't all that amazing or something. (Digital Spy) Do people really spend that much time dis­cuss­ing how similar those two artists are?
»
MGMT will be touring their funpacked new album later this year. (NME)
»
BBC 6 Music has been nominated for a Song Radio Academy Award. (BBC News) Before a thousand Elbow fans march on Portland place waving this nom­in­a­tion around as proof that the station should be saved, please bear in mind that LBC's Nick Ferrari has also been nominated for five. EDIT: Actually that's slightly mis­lead­ing and 6 Music is up for loads of awards — this Guardian story has better info.
» Don't panic everyone, Whitney Houston has branded reports that she's back on drugs 'ridicu­lous'. (Digital Spy)
That's your lot.