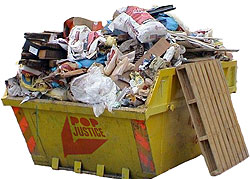 Let's pick the small bits of plastic from the broken jewel case of recycled news:
» Biffy Clyro are the last band on Planet Earth to realise that The X Factor isn't actually a threat to 'proper' music. (Digital Spy)
» Using some clearly made up quotes, Digital Spy have managed to cobble together a story about Cheryl Cole's second album being darker than the first. (Digital Spy) And we've re-linked it. That, readers, is how news works.
» Singing homo­sexual Adam Lambert has guest edited the Daily Star's Playlist column today. (Daily Star)
» Warbling tramp Mr Hudson — a world authority on prolonged success — has advised N‑Dubz to be "really British" if they seek US success. (Digital Spy) How about 'not being quite so shit'. JUST AN IDEA.
» The Kele Okereke solo album is COMING THIS WAY. (Radio 1 Newsbeat) This could be an extraordin­ar­ily good album as long as Kele gives all the 'wobbly noodling business' a bit of a wide berth.
» Russell Brand has recorded his vocal for the sure-to-be-woeful 2010 reworking of 'Three Lions'. (The Sun)
» Some bad news for those among you who are both musicians and fans of cash: Doves say that going on tour doesn't make you any money. (BBC News)
» The Dr Dre and Jay‑Z single 'Detox' will be around VERY SOON. (NME)
» And finally, The Mirror have prepared a handy 'parent's guide' to Selena Gomez. (Mirror)
That's your lot.