httpv://www.youtube.com/watch?v=7F-lqOrRcIY

You can listen to 'The Fear' in the YouTubular box above. She was on Scott Mills' show yesterday being generally amusing. Did you hear it? It was good.
Also here is a picture of Lily looking quite pretty.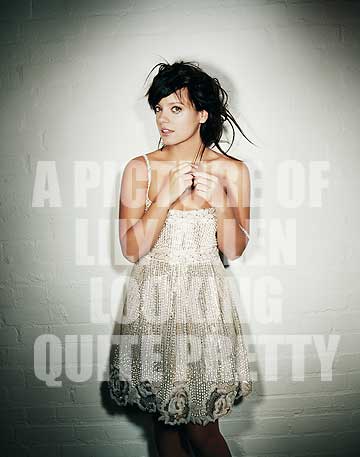 A Media Studies Graduate (2:1, since you ask) writes: She is 'in the spotlight' because you see her life is 'in the spotlight' these days (ie she is famous).