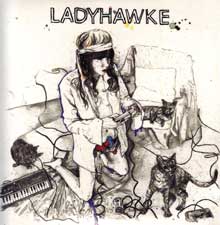 We're obsessed with Ladyhawke's upcoming album, which is a really, totally, properly amazing modern pop LP with cats on the sleeve.
Lots of you will really enjoy it as well — it's an incred­ibly versatile album which will sit happily between Annie and even Girls Aloud in your music library, with big massive proper pop hooks and great pro­duc­tion. It's a bit indie in parts but that's only for about 15% of the album.
Here's the full tracklisting.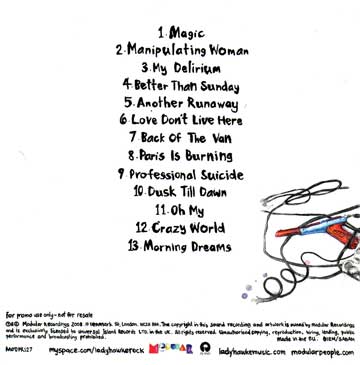 Or, to put it another way:
Ladyhawke

'Ladyhawke'
1. Amazing
2. Amazing
3. Amazing
4. Amazing
5. Amazing
6. Amazing
7. Amazing
8. Amazing
9. Amazing
10. Amazing
11. Amazing
12. Amazing
13. Amazing
The album's out on September 22. We under­stand that recession is looming and we're all having to tighten our belts but we've given you five weeks' notice, meaning that if you put aside just 22p each day between now and the release of the album you'll be able to buy it on iTunes. We suggest you create special piggy banks like this…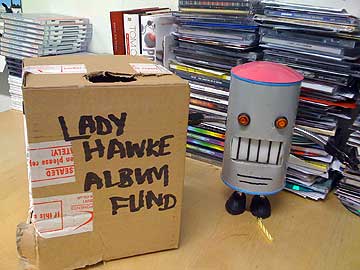 …and each day just drop some loose change in so that you've def­in­itely got enough cash when September 22 rolls around.