No matter what angle you approach it from, Britney's album artwork is an terrible piece of rubbish.
After the shock of the front cover, here's Britney's rear.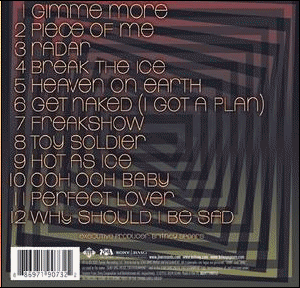 We think Britney could have come up with something better and to be honest she would have been hard pushed to come up with anything worse. We also think the Popjustice viewers could do a lot better so we would like to see what you would have come up with if you were working in the art depart­ment at Jive Records. Here is the complete monstrosity.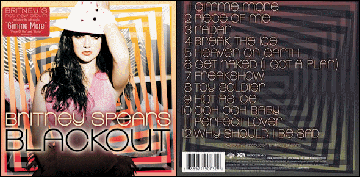 We would like you to design your own Britney album artwork and send it to us at [email protected]. We are working on our own sub­mis­sion AS WE SPEAK. There'll be some sort of prize for the best.