Before the band went on stage last week, Jules from The Presets felt that something was not right in his dressing room. Specifically that various sweets — ranging from Maltesers all the way through to Milky Way Magic Stars — had not been arranged correctly.
He soon made sure that the situation was rectified.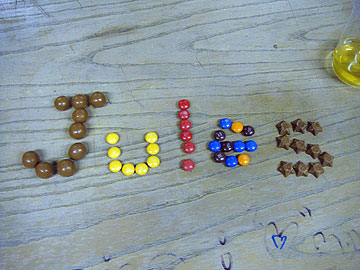 Stay tuned — tomorrow's is a corker.