Annie has got a new logo.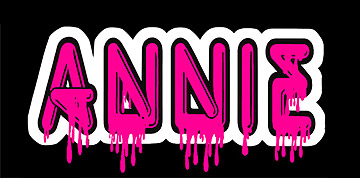 It's a great logo but the fact that its unveiling seems like one of the most exciting pop events of 2007 probably says more about the current pop climate than it does about Annie's dexterity with a box of crayons.
The new logo is all to do with her new record deal, new album etc etc etc. We told you some stuff about it in January and we will tell you some more about it very shortly.