Get the police on the phone — there's a serious problem with the new Saturdays video. Let's turn our attention to the sequence when 'Jonny' gives his number to Frankie through a shop window.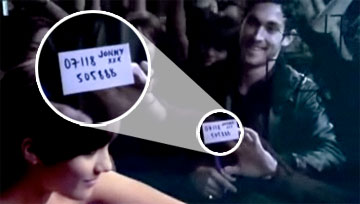 A phone number — amazing.
Let's call it and find out what's at the end.
[audio:satmsg1.mp3]
BOOOOO!!! Shouldn't it be:
[audio:satmsg2.mp3]
Or even at a real push:
[audio:satmsg3.mp3]
Or something.
Maybe not.
As you were.