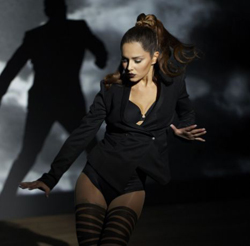 1. Decide whether or not to be involved with The X Factor from this point forward. We are assuming, because there is no evidence to the contrary, that Cheryl was not aware of (or knowingly involved in) any cynical plot to create headline-grabbing dramz for the US X Factor launch by willingly putting herself forward to be axed. We are also assuming that — as far as Cheryl is concerned — it was not always the plan for Cheryl to return to the UK and take up her seat on the UK X Factor judging panel. We are assuming that she really has been thrown under the bus by The X Factor. If that is the case she's not alone — there are so many people under that bus now that they could con­ceiv­ably join forces, lift the bus off the ground and throw it off a cliff. Anyway, presuming she really has been fucked over by The X Factor and is (unex­pec­tedly to her) being offered a role in the UK version, she must decide whether she really wants to be any part of it at all. The show effect­ively hung her out to dry over Gamugate last year. Perhaps it time for Cole to decide — not for the first time — that it is not worth being dicked around any more. Perhaps it is now time for her to walk away. But at what cost?
2. If she does tell The X Factor to stick it, her next move needs to be to decide what she is. All popstars should ask them­selves this question every six months anyway but it's important that Cheryl does this now. Is she a singer who is also a celebrity? Is she a celebrity who happens to sing? Where does the TV work fit in with this? Should she be a TV per­son­al­ity, or a presenter? Where does she need to be in seven years and how does what she decides in the next three months impact on that? Which is she best at? In which area will she be most likely to succeed, and in which area will there be least res­ist­ance to success? What will she enjoy the most? Does she want a challenge, or is that the last thing she wants?
3. If she decides to continue with music, she should retain will.i.am as manager (if that's what he ever has been — we are not sure if sporting a pro­ces­sion of ridicu­lous headgear really justifies 20%) for precisely as long as it takes to secure the services only he can pull in from US pop pro­duc­tion royalty. Once it's in the bag, either part ways or appoint a proper co-manager who'll treat her as a priority. She needs guidance to go in the right direction, and — even if she has managed to bag some decent tunes from her time with will.i.am — she needs someone who'll be frank with her about what she can and cannot do, par­tic­u­larly with regards to attempt­ing to take on American per­formers at their own game.
She has the potential to make extraordin­ary pop music — if that is what she wants to do. She doesn't need to make the sort of music foot­ballers like.
4. Irrespective of any decisions made so far she needs to con­trib­ute some last minute backing vocals to the Nicola Roberts album for no reason other than it would be amazing.
On one hand this has basically just been a load of spec­u­lat­ive drivel but there is something very important at the heart of all this: at some point in the coming days or weeks Cheryl will (con­sciously or otherwise) make one or various choices that will in turn decide whether she is a popstar or someone who just happens to sometimes make records. (For the record we would like the popstar back please cheers.)