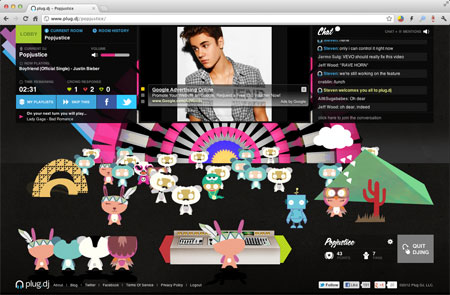 Do you remember how we went mental over Turntable.fm — a sort of virtual nightclub that allowed you to play music to your 'pals' while chatting in the back­ground — but that dream turned to SHIT because you'd get this…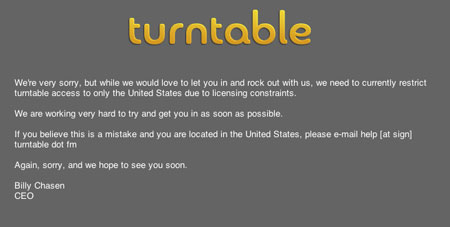 …whenever you tried to use it?
Well there is now a very similar but five times better take on the whole Turntable thing and it is called Plug.dj. It uses YouTube videos so there aren't licensing problems and it is really really amazing.
While we were in the Popjustice room earlier one of the men who invented Plug.dj came into the room when we were playing out Kelly Clarkson's 'Stronger' (as one does) and he TURNED ON A STROBE LIGHT. It was like an internet dis­cotheque version of God was among us. It was very exciting.
WARNING:
DO NOT SIGN UP TO PLUG.DJ IF YOU HAVE ANY WORK YOU NEED TO DO. YOU WILL NOT GET YOUR WORK DONE.
The Popjustice room is at http://www.plug.dj/popjustice/ and you can sign in safely with eg your Twitter or Facebook details.
HURRAH.