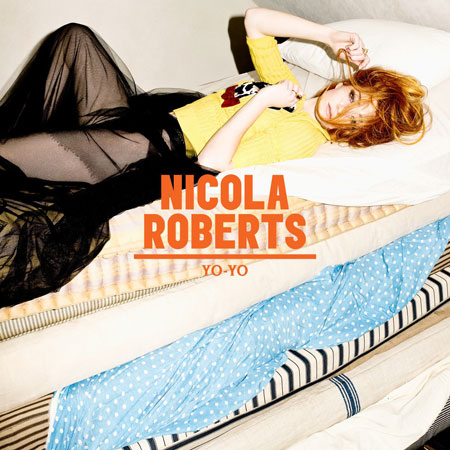 Strong as the tempta­tion must have been* to go off and find some tedious old piece of shit Radio 1 might consider playing Nicola Roberts is instead sticking to her guns and is going through with the plan of releasing the best song off her album as her next single.
It is out on January 2. Is that week an easy week any more? We've lost track. It's probably less of an easy week now people are buying stuff online more. Anyway that's when it's out.
To celebrate this she has decided that this Princess & The Pea-themed 'pho­to­graph' will be the artwork for the release. Instead of a pea she is using a very very small hat.
* It probably wasn't very strong