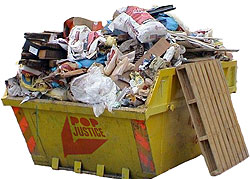 » The Actor Justin Timberlake kept his promise to Corporal Kelsey De Santis and attended the snappily titled The Basic School Instructor Battalion 236th Marine Corps Birthday Ball last night. (AceShowbiz) If you have a spare afternoon, you can read Justin's blog entry here, where he talks about how well he got on with the Marines. ''I laughed and laughed with all of them almost imme­di­ately and felt very close to them… They reminded me of my friends (the ones I like, at least).'' If you listen carefully, you can hear the sound of JC Chasez's heart breaking.
» Fans of dead musicians will be happy to hear that some demo record­ings of Michael Jackson and Freddie Mercury are going to be released at some point next year. (The Sun)
» If you missed Lady Gaga per­form­ing 'Marry The Night' with a paper mache head stump on The X Factor, you can watch it here (YouTube)
» Cher Lloyd, JLS, and Jedward performed at the Cheerios Childline Concert in Dublin last night. (Daily Mail) Nicky from Westlife was also there, and had a solitary bra thrown at him.
» Madonna was audi­tion­ing dancers for her next tour as part of some $mirnoff thing in New York over the weekend and decided to join in. (The Telegraph)
» Justin Bieber's recent alleg­a­tions of fath­er­hood have been turned into a ''hit'' online game called Bieber Fever — Who's The Daddy? (Daily Star) Well done The Internet.
» 'Apparently' Jennifer Lopez has gone against type and is dating one of her backup dancers. (Newsday)
» Album sales have increased for the first time since 2004. (Businessweek) And that's BEFORE sales of the new Saturdays album have been included.
» Singing Child Willow Smith's Twitter account was hacked into yesterday. (Contactmusic)
» And finally, if you like to imagine Kelly Rowland with sperm on her face, you'll be pleased to hear she has followed in the footsteps of Pixie Lott and The Wanted by taking part in the milk moustache campaign. (The Mirror)
THAT WAS some of THE NEWS.