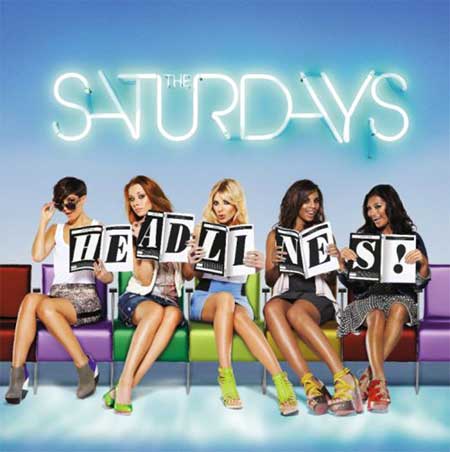 The Saturdays are totally back on track, at least artwork-wise. Here's the sleeve for their forth­com­ing not-quite-an-album 'Headlines' (is the exclam­a­tion mark optional?) which contains rubbish new single 'MISSING YOU' and some other stuff as well, some of which we hope will be brilliant because the band were really on the verge of greatness at the end of the first album campaign and sort of lost the way a bit on album two.
Basically what we've got here is the bonus disc that probably would have been on the second album deluxe edition had there been any demand for such a trinket. A nice eight-track stan­dalone CD is fine, though — after all, most pop albums have only got six good songs on them anyway. This poten­tially has five.
Here's the finalised track­list­ing and we'll tell you what, as we're in a good mood today and because there are only eight tracks, we'll bold up and change the colour of each number.
1. Missing You
2. Ego
3. Higher
4. Forever Is Over
5. Died In Your Eyes
6. Karma
7. Puppet
8. One Shot (Starsmith Mix)
Also, and we're sorry about this because it's very puerile, but…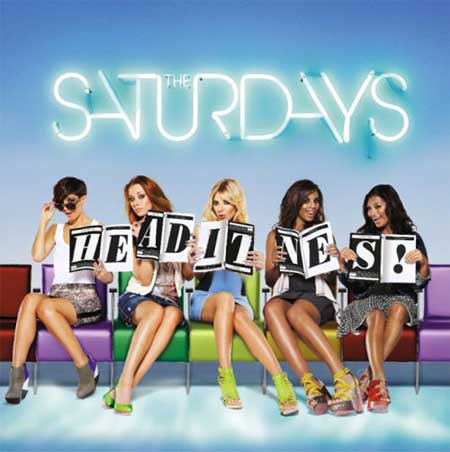 ('LOL'.)