It is a regret we feel today and will have to live with until the end of our now pointless lives that we were not able to attend the McFly music playbacks taking place yesterday and today. Even the invites looked amazing.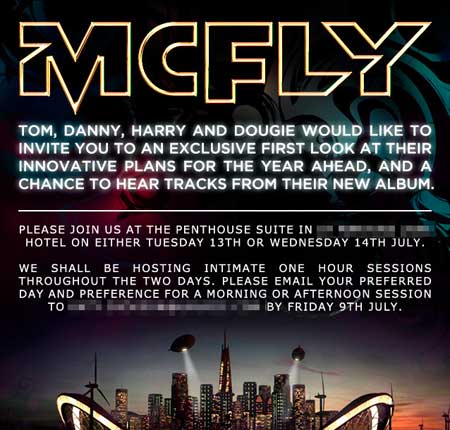 There is a small silver lining, however, because it is now possible to listen to a clip of the new single 'Party Girl' with Fearne Cotton making a noise at the end.
It is on someone else's site but the whole thing will probably be on YouTube by the end of today. In a nutshell: Taio Cruz doing 'Bad Romance' with a rocket up its arse.
Click here to have a listen. WARNING: It sounds extremely good.