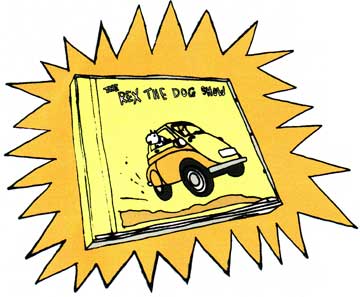 We have now had a chance to 'live with' (listen to quite a bit) the Rex The Dog album. it includes 'all the hits' plus some new songs which sample people like Yazoo and Seidah Garrett, and it bundles in Rex's brilliant Sounds and Knife remixes too. The album's got a bril­liantly indi­vidual sound but it also fits in quite well with the new Italotronica (hello Electrorash!) sort of 'scene' which is appar­ently quite fash­ion­able these days.

This is our review.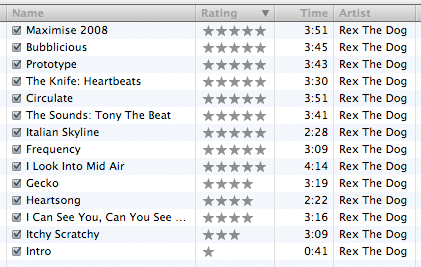 The 'Intro' track gets one star only so that it doesn't pop up when we're trying to have exciting iTunes shuffle sessions on Friday after­noons. It's quite func­tional in an intro track sort of way, really.
To be honest the press release is as good as the album itself. This is a bit of it.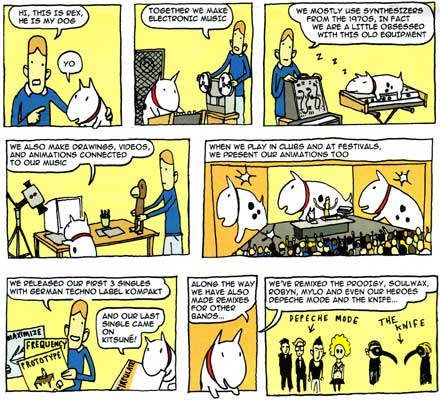 Look at the little Knife people! And Depeche Mode! V good.