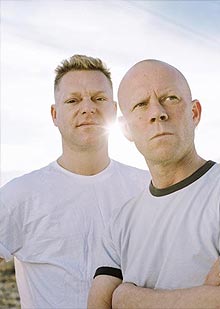 Is the new Erasure single:
a) Literally the best thing they've done in thirteen years?
b) The same old shit with a decent chorus?
c) Both?
Take a listen to 'I Could Fall In Love With You' at their MySpace then email us your thoughts on [email protected].
Thank you.