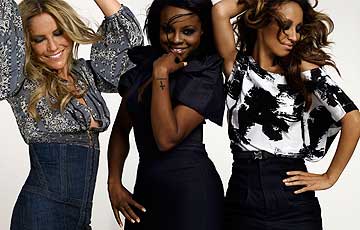 Event: Sugababes 'in concert'
Location: A pub (amazing) then The Forum, Kentish Town
Attending: Fifty (FIVE ZERO) Popjustice readers
Sugababes are playing at London's Kentish Town Forum next Wednesday and have requested the presence of fifty Popjustice readers.
We think the best idea for this is for everyone to meet up in a pub before­hand then turn up 'mob handed', hit the bar, get really drunk, start heckling demands for 'New Year' in between every song, and to generally 'live it up'.
If you'd like to be part of this inter­est­ing social exper­i­ment, email [email protected] before 9am on Monday with your details. We'll pick fifty people at random and if you're suc­cess­ful we'll let you know by the end of Monday.
And that is that.